Welcome the Digital Revolution!
Last year, a new Headfort Spa Rooms was relaunched, new brands, team, brochure, vision.
So far 2022 has been an exciting year with the addition of another Spa therapist to our Team. Welcome Adrianna to the Spa Rooms family!
This year Headfort Spa Rooms were finalists at The IIAA Salon of the Year Awards 2022 in London, placed Top 3 for Best Newcomer of the Year Award in the UK and Ireland.
Our Spa is Nurse Led with the appointment of our manager Emma Duff, a qualified nurse with 20 years experience. With her medical knowledge and passion for health, beauty and skincare, she is the driving force behind the newly relaunched and recently refurbished Spa Rooms.
Client experience is our priority, dedicated to providing a professional service. We incorporate the latest science technology within a luxurious, warm, relaxing, friendly Spa environment.
We support Irish where possible and we support local with brands such as Waxperts Wax, Handmade Soap Company, Goddess Collection and Glow Masks.
We are partnered with IIAA – International Institute for Active Ageing, bringing you 100% Skincare, feeding the skin from the inside and outside with Environ Skincare and Advanced Nutrition Program Supplements. Environ is a world renowned multi award winning scientific skincare brand. Using technologically advanced facial treatments our highly trained, dedicated, passionate skin experts deliver life changing results that make a real, lasting difference to skin. We adopt the same ethos and philosophy as IIAA which is Skin Health. We can make life long changes to skin concerns such as ageing, pigmentation, acne, rosacea. You can book a skin consultation or facial treatment with us by phone 0469248323, by email sparooms@headfortarms.ie or Online via the hotel website www.headfortarms.ie/sparooms
This week we attended the IIAA Innovation Tour in Dublin, which saw the launch of their new innovation and brand new technology Eventis.
Eventis is Latin for Results or Outcomes. This ground breaking, first of it's kind digital skin analysis technology has been 5 years in the making. It is patent pending. There is nothing like this out there in the world and we are so excited to announce that in Spring 2023 Headfort Spa Rooms will be bringing this cutting edge technology to its amazing clients. The digital revolution is here and we are going to take you with us. Bringing you on another level skin journey to Skin Health.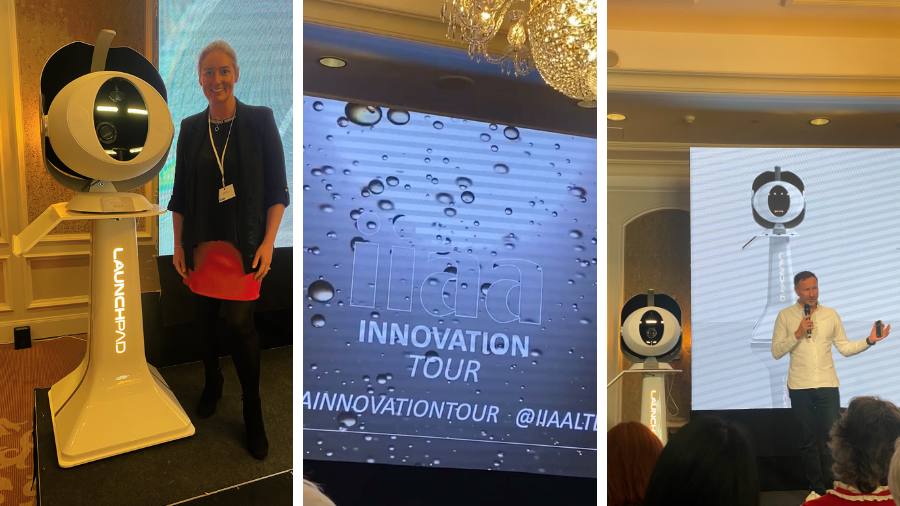 Be Kind to your Skin!
Love,
Team Headfort Spa Rooms
Emma, Leah, Monica & Adrianna.