The phones are super busy here at the Headfort, with our Christmas Party Nights now sold out for December!
After two previous years of restrictions, everyone wants to ensure they have the best catch-up ever!
Don't worry, we have lots of December availability still there for Vanilla Pod Restaurant Reservations, midweek family holiday fun visiting all the local attractions and we will be launching our Festive Afternoon Tea also from December 1st.

It's also time to think about gifting!
Whether corporate or personal, a Headfort Voucher can be used in all outlets any time, from Spa to restaurant or why not send a taste of Kells this Christmas with a beautiful Kells Gin Box, we have Christmas all wrapped up for you this year, make it your year to really support local and Irish!
Christmas Experiences for you and your family:
All the sheds have different Christmas-themed events and everyone moves from place to place to sample each new experience.

Causey Farm comes alive with a festive atmosphere – as we celebrate Christmas with all the traditional charm and magic you'd expect. There's a chill in the air. The farm animals are in for the winter and the baby lambs will soon be born. We hear laughter and "Wows" across the old farmyard – the time has come to celebrate and we do it in style here at Causey Farm.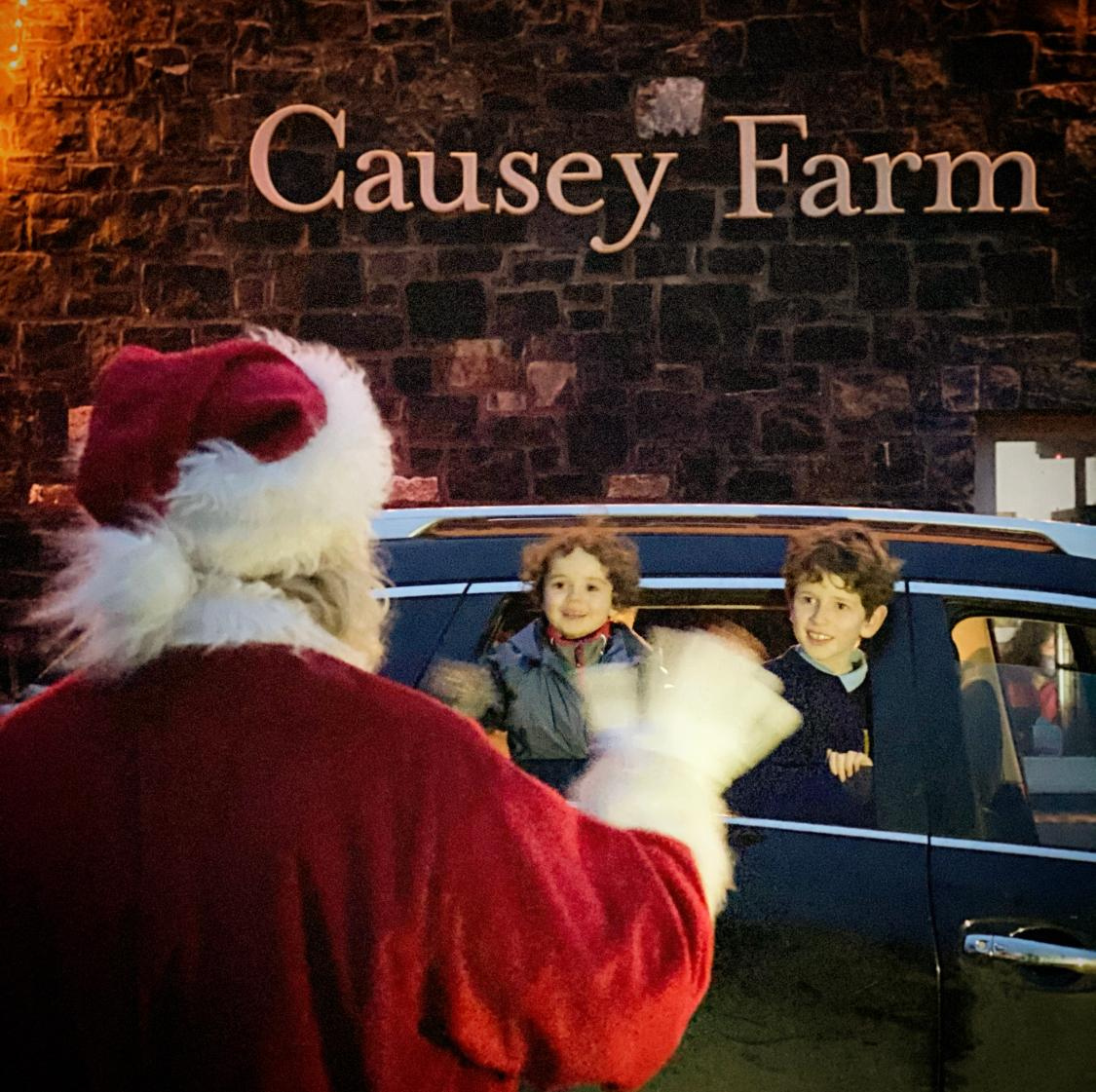 ---
This year we are welcoming some of the biggest and best known Celtic myths and legends to Loughcrew. Come and witness as we travel through the four ages of Ireland's mythological past and see how these favourite tales are unwoven through an interpretation of light, sound and installation.
This year's show looks to shine a light on some of the best known heroes and villains, while illuminating our current values in the reflection of Ireland's oral history. Our installations look at educating new audiences while providing a playground that will dazzle the imagination of young minds, while also providing the backdrop to make older bodies feel like children again as they navigate this lightscape through myth, legend and mystery.
Our vision is to allow you to build memories with those nearest and dearest and to bring out your inner child and dazzle you with lights, projections, soundscapes and scenery.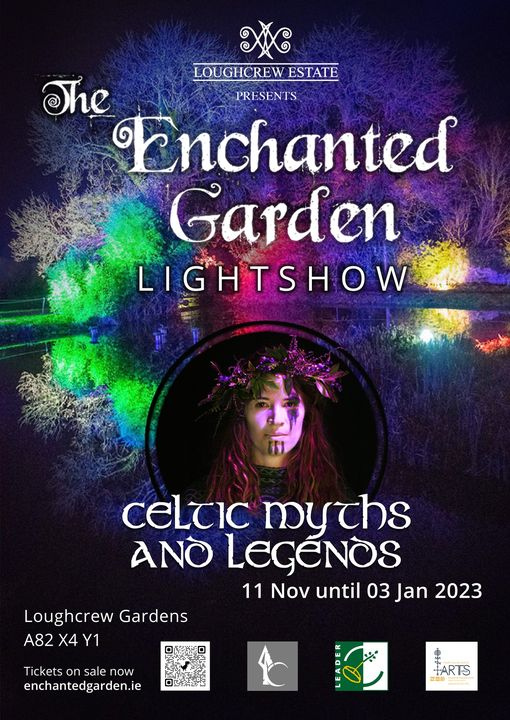 ---
Christmas Fun At Navan Adventure Centre
Take a stroll down our elf village and pop into our elf houses to create amazing decorations and play games! Grotto meet and greet with Santa including gift for every child. (Our Elf village is undercover)
What your ticket includes:

Elf House No 1:
Make your own Christmas Cracker!

Get cracking on a fun Christmas craft! Make your own Christmas crackers. Create, design and colour in! Then you can fill them up with the hats and jokes provided and add the snaps and ribbon, then they'll be ready for the dinner table!

Elf House No 2:
Elf Games House!

Can you help our flustered elf build our life sized Christmas jigsaws puzzles? Our elf is having awful trouble and needs your help to complete all the puzzles so he pass his elf exam, but don't tell Santa you helped him! If you complete the challenge our elf will give you a Christmas tattoo as your reward for all your help!

Elf House No 3:
Make your own Christmas decoration!

Give your Christmas decor a real homemade twist, with this fun-packed craft that's not to be missed. Children will thrill to show off their skills, with a simple technique for a look that's unique, just press the sparkly pins into the ball or star until your decoration is complete. Then all you need to do is hang it on the tree! Pin, sparkle, design and decorate!

And for the little ones, add a little festive bling to your tree with our Christmas Gem Art Decoration Kits. These gem crafts are an easy make for little crafters… they'll enjoy sticking the colourful self-adhesive gems to the card templates shaped like snowflakes, elves, trees, gingerbread people and even Santa! plus these designs will really shine when you hang them up! Decorate, craft, make, and shine!

Elf House No 4:
Make your own Christmas puppet!

Pull some strings and make Santa and his elves dance a Christmas jig!
Put on a bit of festive puppet theatre with our Santa or elf Wooden Puppet. Create wooden Christmas decorations that dance at the pull of a string! But before you hang these crafty characters on the tree, you'll need to put on your creative cap and add a splash of colour and a dash of Christmas magic! Then hang them up and watch them dance as you pull their strings at every chance!

The Grotto!

Meet the main man him self "Santa" in our grotto, show him all you created and tell him what you would like for Christmas, but be careful! Santa may know a lot more about you than you think! So be extra good over the next few weeks! Gift from Santa for every child!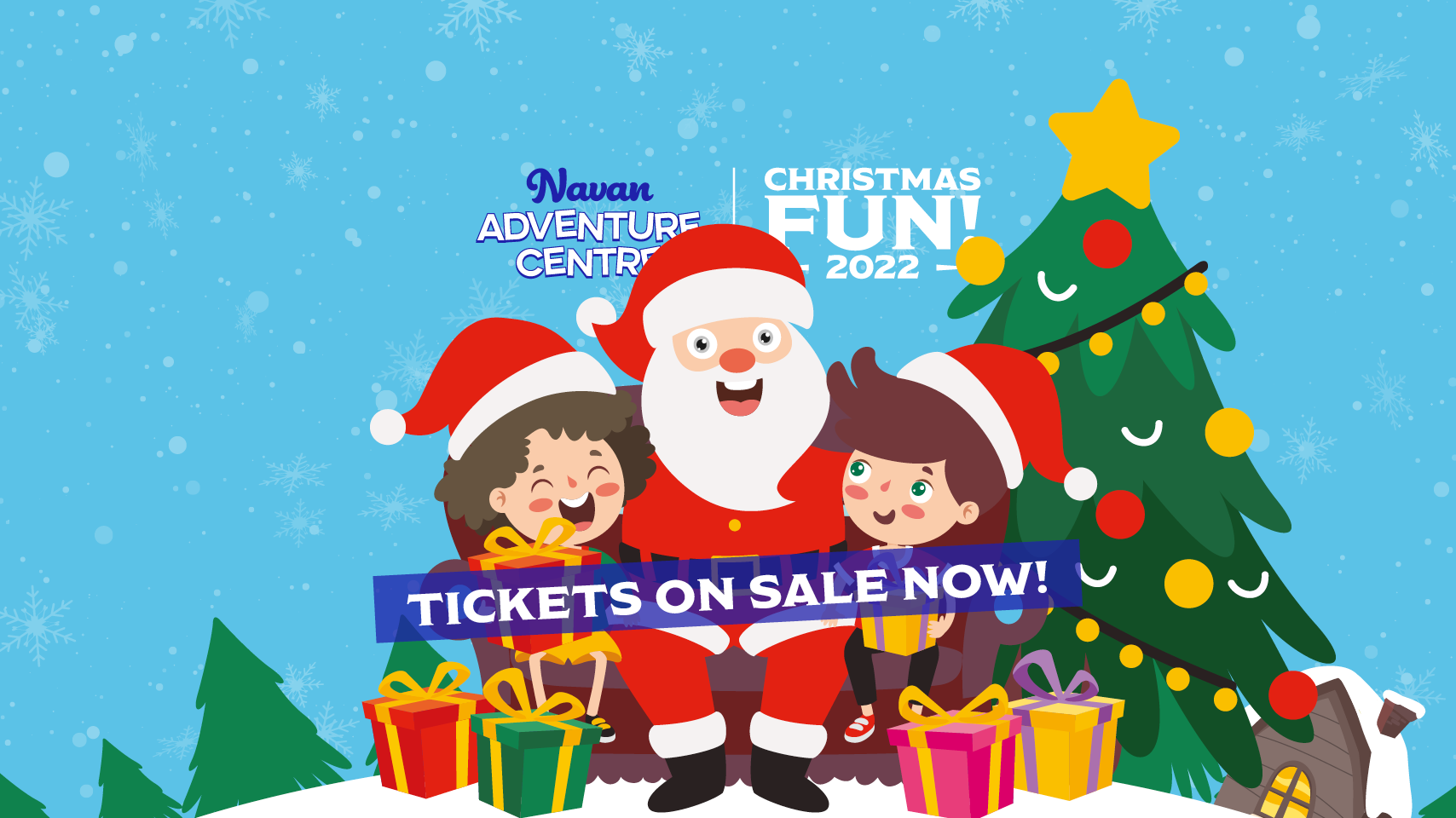 ---
The Christmas Experience at Tayto Park
Your family is invited on a magical journey through Elf-land guided by Santa's head elf Jingles, who will introduce you to all the elves who are busily preparing for Christmas, leading you to Santa's House where Santa Claus himself will be waiting to meet you.
It's never too early to start planning the most magical time of the year! Pre-book online today, and guarantee your slot at the Christmas Experience 2022...the magic awaits