The Boyne Valley is the birthplace of Ireland's Ancient East

and offers a wide range of fun things to do, for all ages and interests.

Many of these experiences are free of charge, and the memories will last a lifetime.

Next time you visit the Boyne Valley (make sure to

stay overnight

in order to squeeze everything in!) why not try one of our top 5 things to do?
NEW! Royal Canal Greenway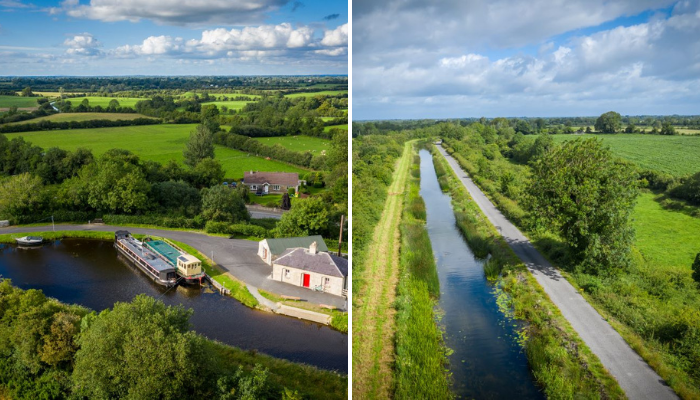 Approximately 22km of the Greenway is set in County Meath, with access points at Enfield, Longwood and Hill of Down. Storyboards and map-boards at the access points guide you along the way, with picnic areas and benches to pause and enjoy your surroundings.
In Enfield, industrial heritage is showcased in the fine old Midland Great Western Railway buildings ‐ the railway station, warehouses, old railway signal boxes and towers, still in use today. A few kilometres further on the Blackwater Aqueduct carries the canal over the Blackwater River. At Longwood Harbour the Ribbontail Paddlers Club use a restored lock keeper's cottage as a clubhouse. The club is named for historic Ribbontail Footbridge, built for mass‐goers to cross the canal on their way to the church in Longwood. You may even spot a barge at the Hill of Down before you travelonwards to Killucan.
Explore the boardwalk across Girley Bog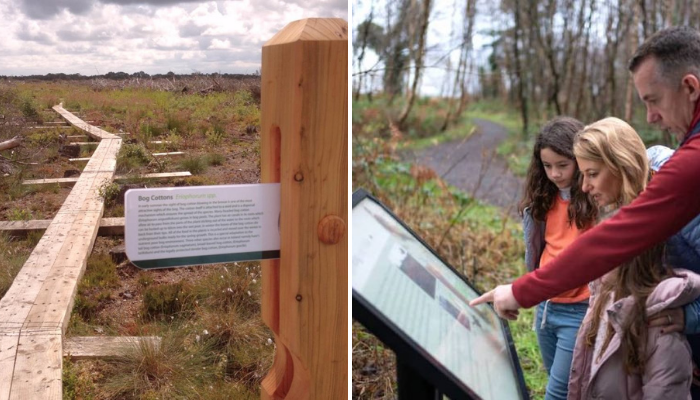 Kells Girley Bog Eco Walk

is a 5.6 km waymarked trail through beautiful forest and bogland. Girley Bog one of the few remaining raised bogs in the east of Ireland and information panels explain its importance as an eco-habitat. While you are in the area don't forget to visit the historic village of Athboy and walk its

heritage trail

too.
Finish your walk with Causey Ice Crem Adventure
We have started with a trail and as you follow along you'll find games to play, puzzles to solve, bubbles to blow (giant ones!) and acres and acres of green countryside freedom. Causey Farm is just that – a working farm which is home to cattle, sheep, ponies, pigs (we have some very cute piglets right now), hens, geese, a retired turkey and his wife and a noisy gaggle of giggling geese.
Visit Ireland's only inland lighthouse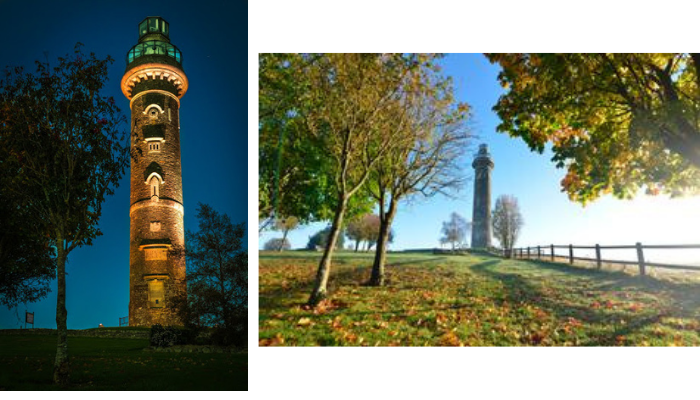 As you approach Kells from the north you see a mysterious sight: a lighthouse on a hill, far from the coast! The Spire of Lloyd was built in 1791 for Thomas Taylour, First Earl of Bective, in memory of his father. The spire in currently closed but you can still visit the community park (The People's Park) and one can also take the Ringfort and Blackwater River Looped Walk, or enjoy the playground beside the carpark.
Travel back in time to medieval Trim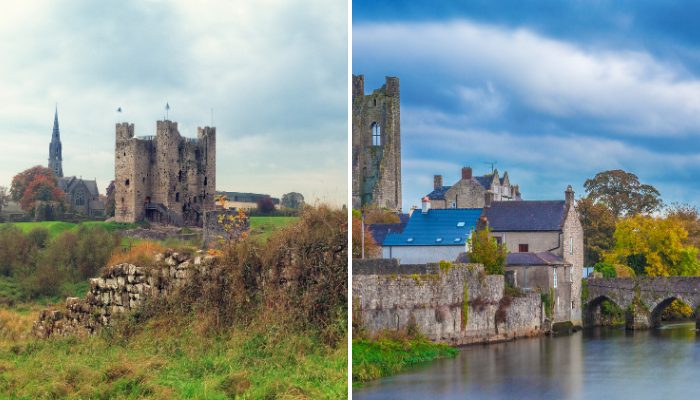 Trim was one of the most important towns in Medieval Ireland.

Trim Castle

is the largest Anglo-Norman castle in Ireland and the free to download

Trim Historic Trail

brings you back in time with stops all around the historic town including

ruined abbeys

and a curious

Tomb of the Jealous Man and Woman

. The Trim Castle

River Walk

offers useful information panels dotted along a picturesque walk along the river and around the expansive Porchfields park.